Mother's Day Gift Ideas for: "I'm-a-Cool-Mom" Moms
Mother's Day Gift Ideas for: "I'm-a-Cool-Mom" Moms
Looking for the perfect Mother's Day gift for a mom who proudly claims she's not a regular mom... "I'm a cool mom," just like Regina George's mom?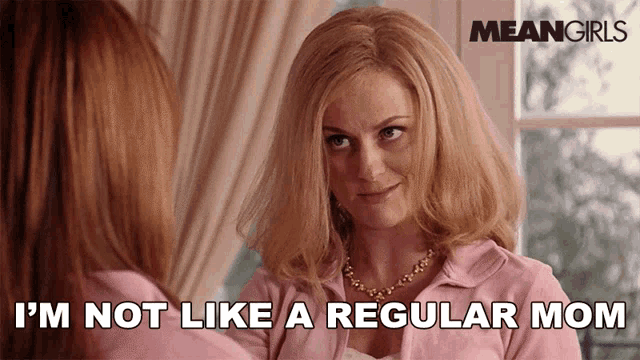 We've got you covered! Whether your mom is just looks up to Amy Poehler's character in Mean Girls or just has a cool and laid-back personality, we have the perfect gift ideas for her.
Statement Home Pieces: Let your mom's personality shine with a fun and bold statement piece for her home. Choose from a variety of designs that reflect her style and interests.

Fun Drinkware: Whether she's a coffee or tea drinker, or likes to enjoy a glass of wine or a cocktail, we have a variety of fun and unique drinkware that will make her feel like the coolest mom around.

Cool Candles: If your mom loves filling her home with unique scents, we have a variety of cool candles that will fit her personality. From funky shapes to bold scents, she'll love lighting these candles and creating a cool vibe in her space.

Stylish Accessories: From statement earrings to bold and colorful bracelets, we have a variety of stylish accessories that will make your mom feel like the coolest mom around.

Collectible stuffies - JellyCat collectibles are not just for kids, but also for the young at heart. Find our whole JellyCat collection to whaat adorable friend you can send home with your fun mom!

Unique Stationery: If your mom loves to write or journal, we have a variety of unique stationery items that will fit her cool and laid-back personality. From bold and colorful notebooks to funky pens and pencils, she'll love using these items to express herself.

Cute + Funny Socks - Cute and funny socks make for a fun and practical Mother's Day gift, adding a touch of humor and personality to any outfit. Plus, they provide comfort and warmth, perfect for cozy days at home or a busy day out and about.

Funny Sayings: Let her sense of humor show through her space with our collection of funny signs, drinkware and more. 


Candle with a Cult Following - nothing screams "I'm a Cool Mom!" more than something that is trending and has gone viral. Our Capri Blue candle in Volcano scent is just that. Let's just say it's the fragrance that you smell if you ever step foot in a store that rhymes with Schmanthropoologie. 


Trendy Kitchen Finds - If your mom looks up to Mommy Bloggers and Home Decor Influencers, than we have a collection of pieces sure to check off her wish list. Including the Monica Hibbs x etú Homes collab, eco friendly kitchen kinds, and marble everything!
In conclusion, whether your mom is a fan of Amy Poehler's character in Mean Girls or just has a cool and laid-back personality, we have a variety of gift ideas that will fit her unique style. From statement wall art to cool candles, trendy home decor to funky phone cases, we have something for every cool mom out there.